July 25:  Grafting Demo at Muns Vineyard
Ed Muns will give a grafting demonstration, and talk about the site-specific practices at this high elevation  vineyard growing Pinot Noir and Syrah.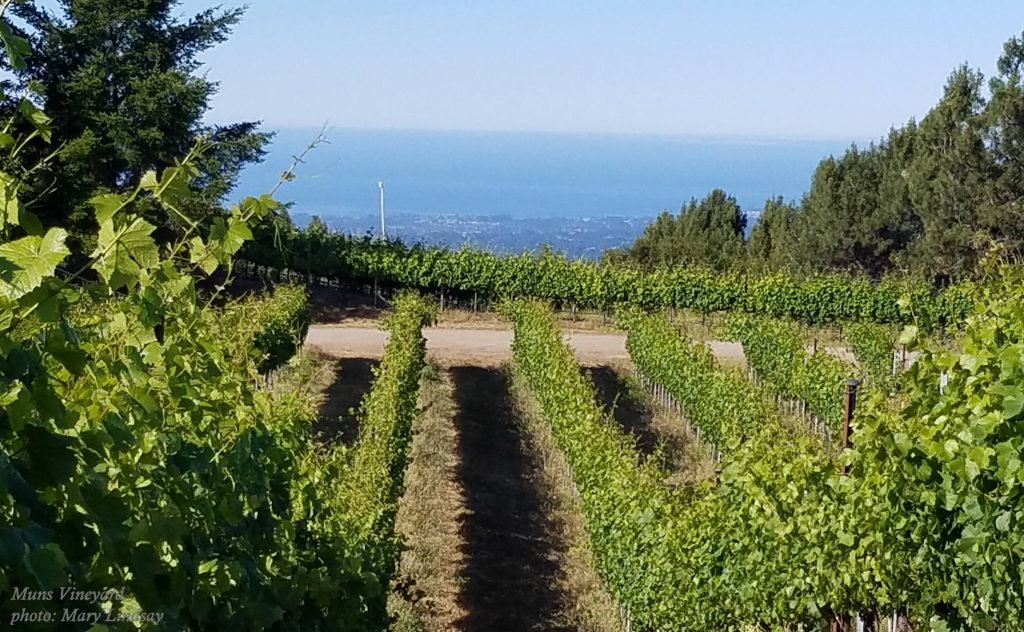 June 27:  Tailgate on sprayer calibrations, fungicides, foliar fertilizers
with Dustin Moore, Coastal Range Vineyards

at Casa Toyon in Soquel
This will be a good follow-up to the last meeting (which was on powdery mildew and spray rotation) now with some hands-on information on fungicides, sprayer calibration and foliar fertilizers in the vineyard at Casa Toyon. Casa Toyon is growing about 3 acres of Pinot Noir and Chardonnay. Dustin Moore will lead the discussion. Dustin started recently with Coastal Range Vineyards, and was previously a Viticulturist with Constellation Brands.

June 6:  Powdery Mildew Control
This meeting will address mildew control, including spray options, scheduling, rotation, resistance issues – and mitigating possibly greater than usual mildew pressure due to this Spring's frequent rain.
Speaker: Larry Bettiga, UCCE Viticulture Farm Advisor for Santa Cruz, Monterey and San Benito Counties and author, Grape Pest Management. 
Location:  Storrs Winery & Vineyards in Pleasant Valley
2:00pm:  Tour & talk with Pam & Steve Storrs
3:00pm:  Presentation
May 1:  Chardonnay Panel

A technical discussion on making and growing Chardonnay in the Santa Cruz Mountains with, from left to right: Jeff Brinkman, Rhys Vineyards; Bradley Brown, Big Basin Vineyards; Jeffrey Patterson, Mount Eden; Eric Baugher, Ridge.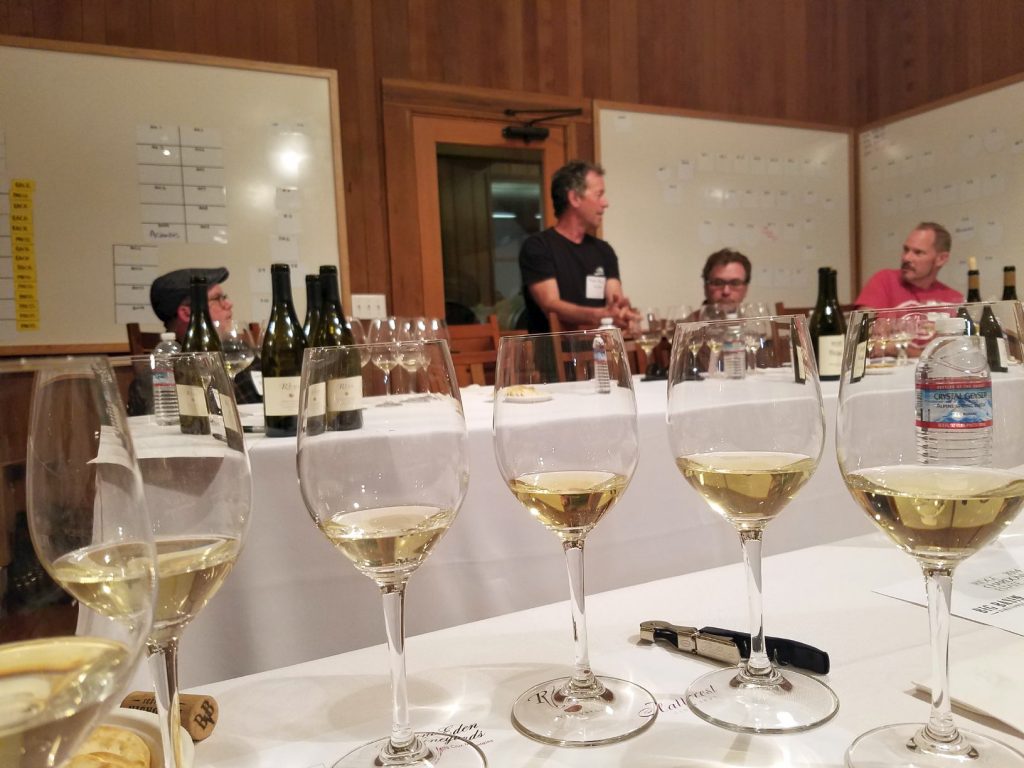 Monday, Jan. 28, 3:00pm: Floor Management,  with Deac Jones, Andaman-AG, and Michael Terrien, Union Vineyard

This meeting will address floor management, including cover crop, organic herbicides, amendments, etc. with Michael Terrien, Union Vineyard and Deac Jones, founder,
Andaman-AG
, distributor for Weed Slayer and a wide range of organic, sustainable products improving soil health.
The meeting will be held at Union Vineyard, previously Vine Hill Vineyard (and before that, Santa Cruz Mountain Vineyard), in Santa Cruz.
See the VASCM YouTube channel here for a video of Deac Jones' talk in the vineyard at the January meeting.